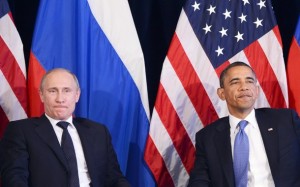 With today's media driving all things "perception" and instant three second attention grabbing headlines, what is the new branding reality for nations in the modern era and does it matter?
It really doesn't matter if a headline if true or false, misleading or maligning, incomplete or careless, in the end, certain images or thoughts reside and are stored deep inside the consciousness via eyeballs and ears all over the world. A person may not even know they're being programmed, but the programming is being done, very purposefully using the most asymmetrical type of geo or realpolitik of the modern era.
Consider the Brand of USA vs Russia, Obama vs Putin. In the USA, the President, is the Brand or face of the nation. This is why American's need to feel that the person they vote for will well represent the brand that they are attached to at a very deep and emotional level, i.e., constitution, bill of rights, individual freedom, etc. They need to feel proud, confident, and secure in the belief that this person will measure up to the critical apparatuses of the job. In Russia, the same applies, but with a very different history of how to achieve these elements for the population. Putin is the current brand or face of Russia. He has very craftily navigated using power plays of the old guard to create both internally and externally the brand of old Russia. This makes his population feel proud and confident that they have a strong leader that is working on their behalf. They're used never "rocking the boat" with voicing opposition, and they see quickly how things turn out for any who dissent. ?Putin, then has successfully Branded his country and I believe will continue to move quickly, before the next USA election to cement his line in the various sand boxes he's currently sitting in. His media plays regarding recent military actions in Syria (Russian Foreign Minister Sergei Lavrov) remind me of Saddam Hussein's foreign minister Tariq Aziz, that said whatever he wanted towing the line no matter what the facts truly were.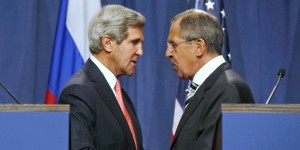 How a nation feels about another nation is critical for how a leader controls his people and the nations he or she must do business with.?? Branding by nations is critical, and that's why it is so important to get this right as news flashes by so quickly. Entire populations can be whipped up into a frenzy based on false allegations or outright distortions and miss-direction or as they say in the spy business disinformation. Third page retractions, corrected images, completed statements that were edited, etc. all are ignored and every leader knows this, which is why you mostly will not get any real information in the fog of instant news reporting. Free loving people all around the world feel that the Brand USA, their last hope for true freedom is not as sexy as it used to be. Russia never was a brand for freedom seeking people.
The recent actions regarding Doctors without borders is a classic example of this in action. We don't really know as of this posting exactly what happened. But having lived in Israel for many years, I know all too well how the enemies of freedom play the game of media headlines. I've seen so many examples of media filming shots of supposedly dead bodies that fall off the stretcher and then get back up on them to be carried off, or quiet intersections suddenly erupting into a fury as soon as a TV truck pulls up to film, only to quiet down and go back to whatever they were doing after the two minute shot is finished, complete with flag burning, rocks, chanting death to America, etc… The enemy knows that all they have to do is win the image war, not the actual war. If they can grab the headlines and two second "ahhh, how horrible" expression from the eyes and ears, their job or goal is achieved. Remember last week's baby on the shore from the refugees' crisis or is that already old news…?
How do you feel about Obama as a brand? If you're an American it's political, pretty much if you voted for him, mostly you'll be very much in need to justify every action he has ever taken. Typically that's just under 30-40% who will always be "he's great, I love him" no matter what he does. However, heads of businesses, folks in the military, investors, international travelers, have very different realities to deal with that affect their life on many levels. Brand matters to them…
The reaction that an international traveler gets at an airport or at a caf? after another traveler learns that he or she is from the USA will be different based on who the President is and the current media blitz attacking or supporting that president. Everybody knows that Obama's Nobel prize for being Obama was a major joke, but nobody cared since we're living in a "who cares" world with no shame. Shame went out the window along with personal accountability or voicing your opinion after some self-research on a subject. It can get you fired, sidelined, disciplined, marginalized, pushed out, etc. Too many examples of this too, where nobody said anything for fear of getting noticed… Then people died after their self-serving actions. (2009 Fort Hood Shooting, Maj. Hasan's colleagues had been aware of his increasing radicalization for several years.)
So, in conclusion with what arguably is a much longer post, Branding USA vs Russia is critical. We are fast heading in a very chaotic direction that needs to have leadership, and not be driven by media headlines. A short story comes to mind, where a person who goes to heaven is denied entry by an angel at the gate. The person says: "Hey, I was loved by everybody, everybody loved me, I was nice to everybody, I said yes to all, never criticized anybody, never questioned anybody or anything, just did what I was told, always a good person…" "Yes said the angel, so now go directly to hell. You're not supposed to just sit there, you're supposed to say something when you see that it is obviously wrong.? Why did God give you the ability to speak? How many times did you see evil, or a wrong being committed only to ignore that to be nice? Well, now you can think about that for a while." Balance between right and wrong is not always easy, but when it is, one better be firm and clear in their understanding of why they need to stand up for love and hope. Brand Freedom or Brand Chaos?
Brand USA is weak in my opinion and getting lost in the myriad of global events. They just don't matter any longer since they don't act, they just talk platitudes. Brand Russia is acting strong and leading the events by acting with conviction. Putin is the poster boy for a leader that is seen by his nation as acting in Russia's best interest. What's better for humanity, peace, love, is for history… or another post at least…